Events
Check out our current and past events.
Register today
Upcoming webinar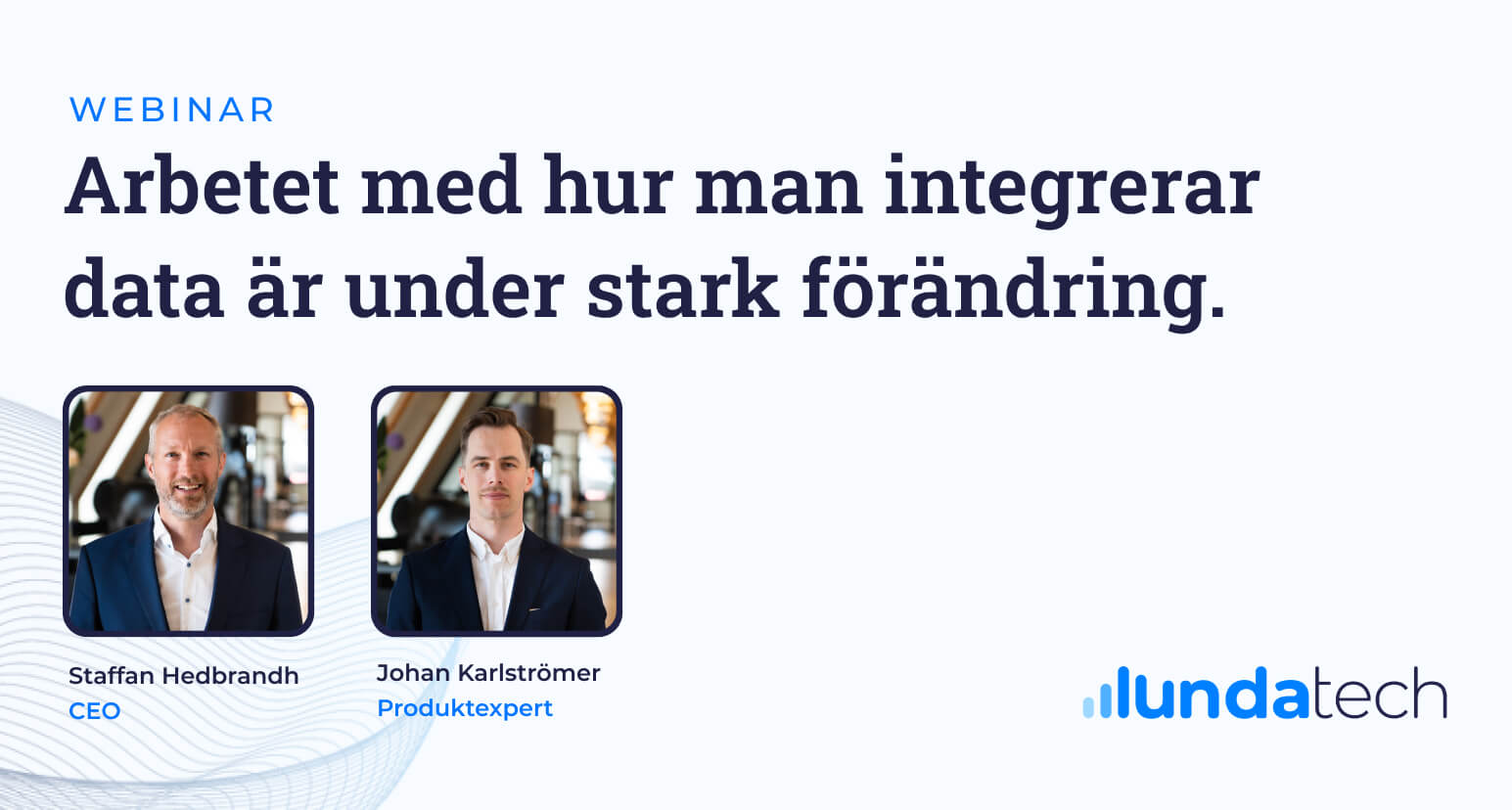 The work on how to integrate data is undergoing strong change.
Register for this webinar to learn more about data integration and what the future holds. This webinar is held in Swedish.
Contact us
Business Cloud gives you the tools of the future for integrations today. Contact us and we'll show you how Business Cloud can help you with your data needs today.